So it's been a few weeks since I've launched Gaming Inclusion Con and it's enough time for a brief update. I had hoped that the event would garnish a lot more interest than it has, even within the short amount of time since it went live.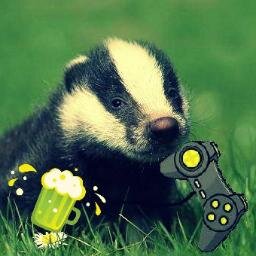 So far we have had a couple of tickets bought, with very generous chosen donations by the buyers. I've also had some retweets and sharing of links made by friends. But it's not enough sadly.
The event will take place on the 4th of December, in London and if we want the event to be a hit and the donations to be sizeable enough to really make a difference to charity efforts, then more people need to share, retweet and spread the word and of cours emore people need to donate.
How you can make a difference
Those who can't attend the event, but wish to contribute can do so by still buying a ticket. I've also created an Indie Go Go fund to help with the overall funding of this ever spanding ideal.
Every element is important, every contribution means a lot. For anyone that does buy a ticket, it would be great to actually see you at the event. The event will cater to everyone, but give special attenton to those suffering from physical or mental disabilities and not only will it be a chance for them to play video games but to meet other people, maybe make a few friends and have some really interesting, fun and insightful conversations.
To re-emphasise I am doing this project completely by choice and completely by myself, with no funding help what soever, which is made even more daunting by the fact that I am currently without any form of income. So if you're reading this and if you want to help with the creation of something that aims to cut down divides, include everyone in the colourful, joyful hobby that is gaming (which isn't limited to sitting home alone playing video games but also socialising ect), then please help by telling your friends about the event, pitching in, even £1 donated to the

Gaming Inclusion Con

event or the Indiegogo fund can make all the difference and it will certainly make for a lot of smiles.
So for now...
I have wanted to create something like this for a while and though I know my expectations for immediate enthusiasm and progress were somewhat overstated in my mind, I still believe that everyone SHOULD be excited and hopefully will wish me, the people who do get involved and the dream, as it were, all the best luck.
I do not make any money out of these efforts, but what I will get out of this from a personal level is a sense of pride and joy that I won't be ashamed to hold. I will be over the moon if I see lots of people gathered together for the purpose of making inclusion, without limits, a real thing, right here and now and I will sit in a corner like a creepy old man, grinning if the events are result in people making friends and finding a little bit of extra confidence.
If you have any questions or advice - please don't hesitate to contact me via inclusiongaming@hotmail.com
Please follow the twitter and tumblr sites associated with GIC.